A lot of customers ask us, "What's the best edge?"  Well, that depends.
In general, the more you spend on an edge, the less practical it actually is in terms of durability and counter top space, but a big part of edging is that you like the look of it.
Another thing that's generally true about edging is that the wilder and crazier granites and marbles need simple edging. These stones have really interesting variations in them that make unique contours impossible to polish like the surface.
The best way to think about the edge is by looking at all the factors that come to play: Do you love it? Is it durable and practical? Does that matter to you? Is it going to look right in the space? Can it be done on your stone?
That being said, let's go over the ones we offer:
EASED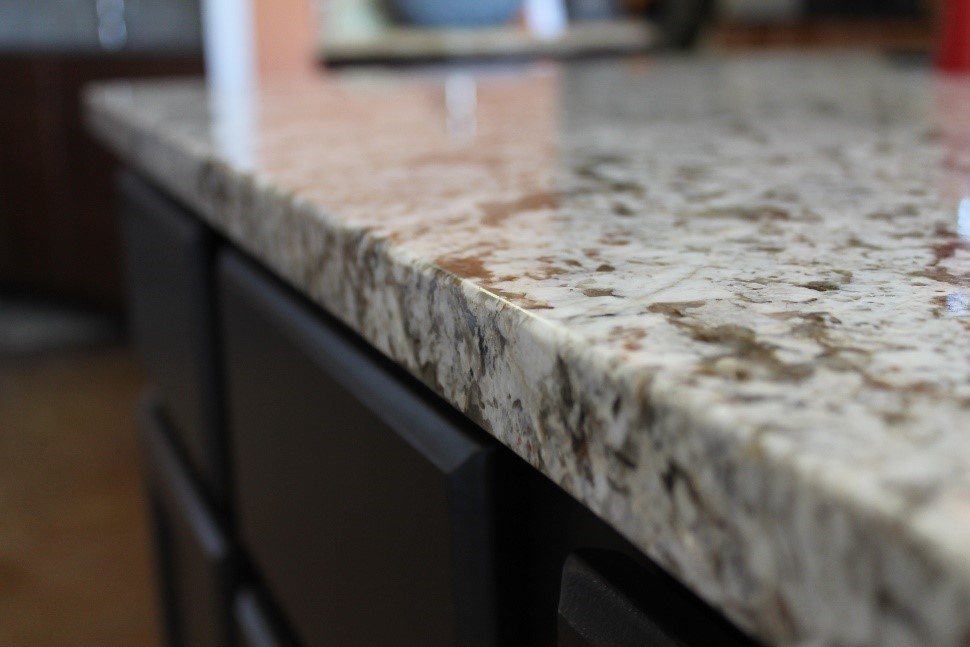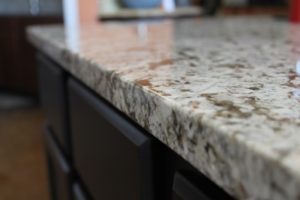 This is a very modern profile with gently rounded tops and bottoms for resistance against chipping. It presents a thick full profile. Its chip resistance is moderate and can be done on any stone. This is the only edge recommended for quartzite due to quartzite's extreme hardness. Best uses: Modern homes and any complex stone. Sometimes simple is the best accessory to something fantastic!
PALLADIO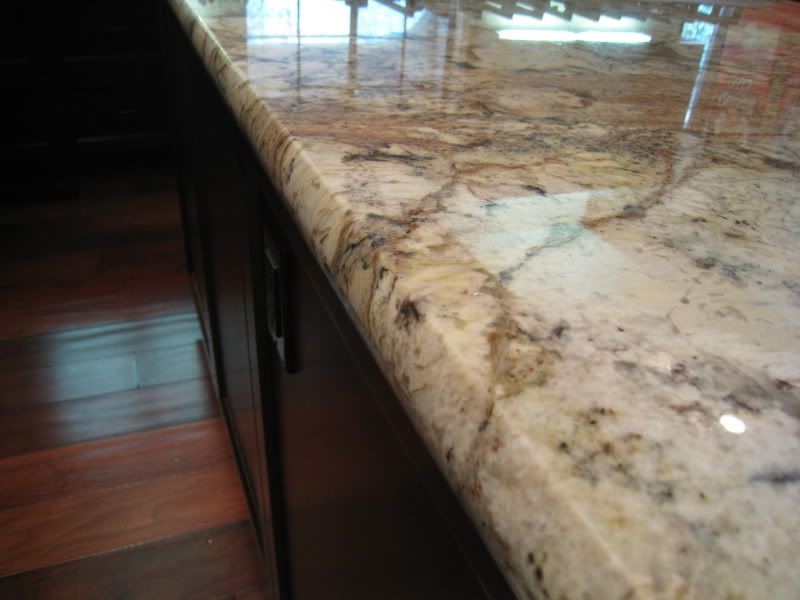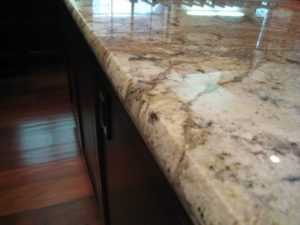 Don't let the fancy name fool you; it's pretty simple. Palladio has a slightly rounded front to it with the widest part being in the middle. It's very similar to the eased edge, but it does give a more decorative look than eased. Its chip resistance is a little lower due to the tops being a little sharper and it can be done on most stones. Best uses: Bathrooms and bars.
HALF ROUND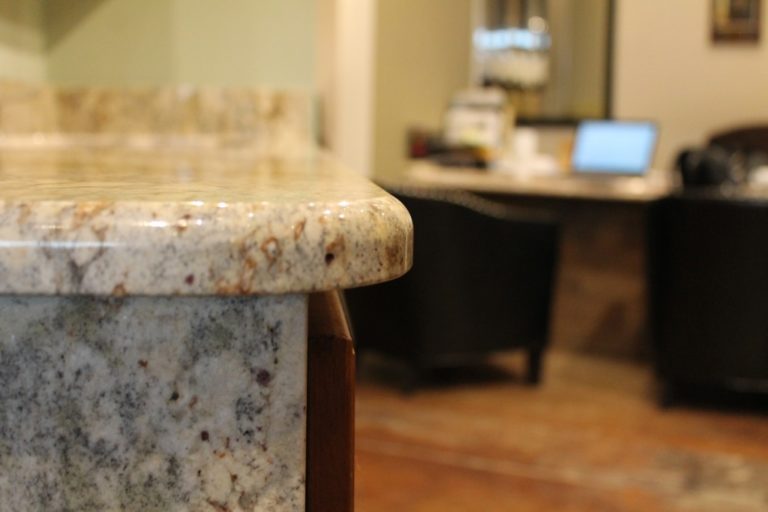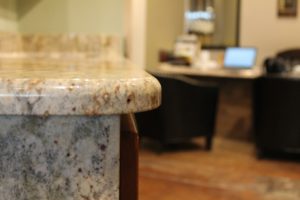 The name kind of says it all. It's rounded on the top and flat on the bottom. It's extremely chip resistant and can be done on most stones. Best uses: Kitchens and bars that are getting a lot of use.
HALF BEVEL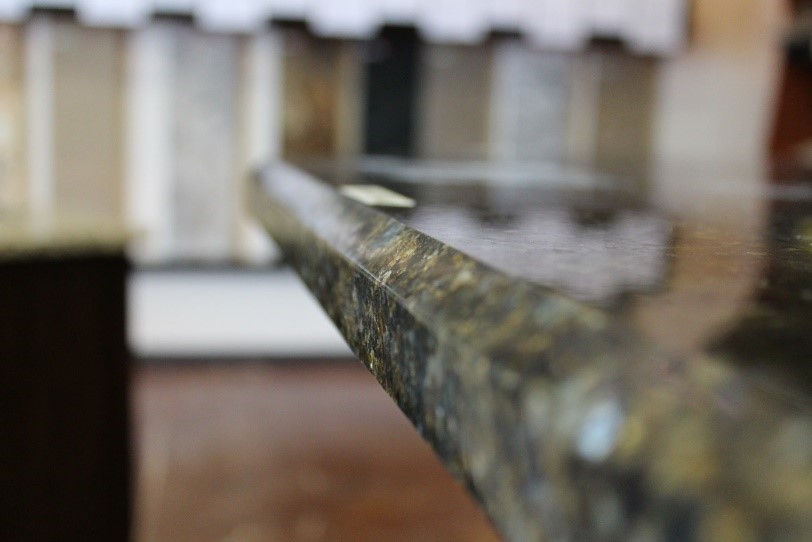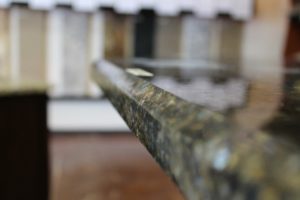 Similar to the half round, but with a 45 degree plane at the top instead of a rounded corner. It's moderately chip resistant and can be done on most stones. Best uses: Contemporary kitchens and bars.
OGEE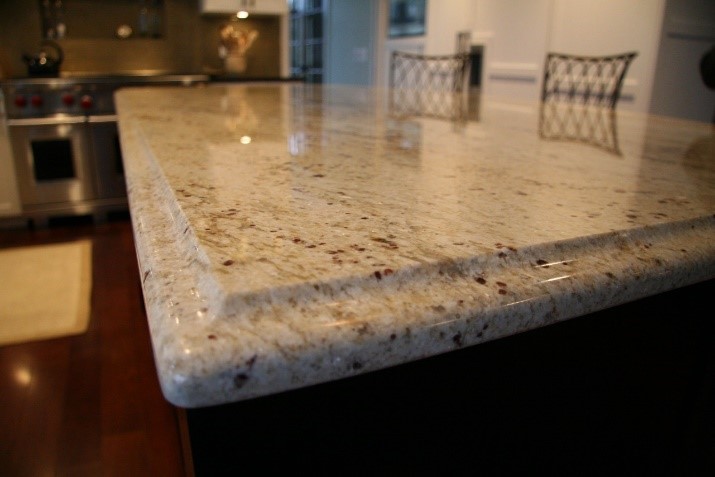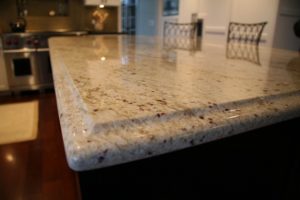 Ogee is a classic but not a terribly practical one. The top is sharper than most any other edge, so its chip resistance is low. It also takes up about ¾" of counter top space. Many stones are not recommended for ogee edging. This is due to the intricate shape not giving enough surface area to really give a good polish on more complex stones. It's also takes a lot of force to make this edge, further limiting the smart choices. Best uses: Traditional homes, particularly in bathrooms or as a statement on islands.
FULL BULLNOSE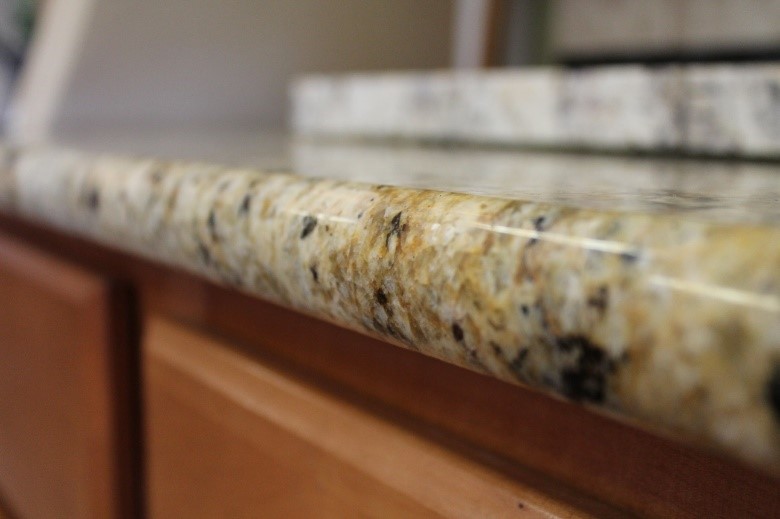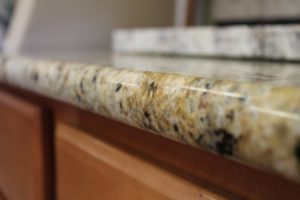 Another classic. Unlike ogee, the full bullnose is almost indestructible. It has one definite downside: if you spill water on it, the water will roll down into your cabinets due to the shape. One other thing about this edge is with being rounded on top and bottom, the stone looks a little thinner. Full bullnose can be done on most stones. Best uses: Traditional homes, particularly in kitchens.
CHISELED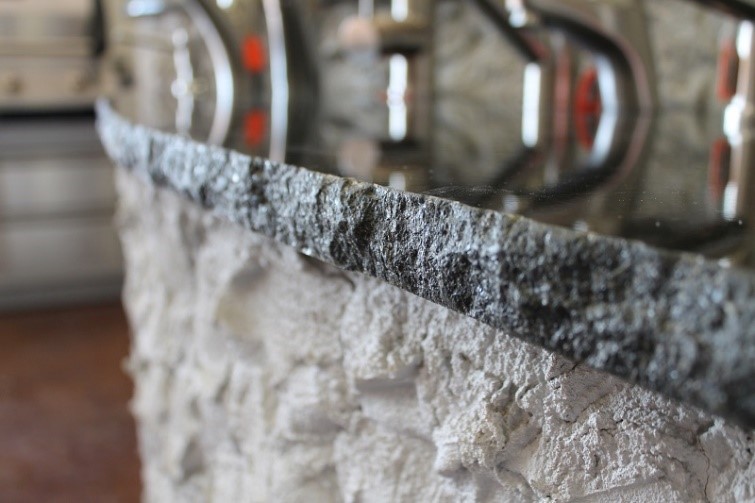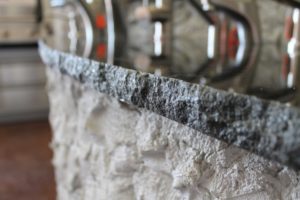 Raw and organic, this look gives a really cool feature to a bar or a more rustic look to a hearth or outdoor counter. The downside…it's expensive! Some do it in kitchens but most prefer a smooth profile. While it looks rough, our polishers take most of the rough off so it's only in appearance. A stone has to be pretty strong to take chiseling, so it cannot be done on most stones. Best uses: Outdoor counters, bars, and fireplaces.
LAMINATED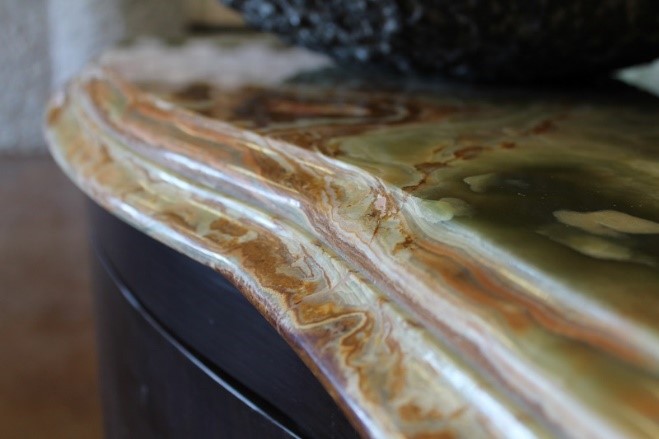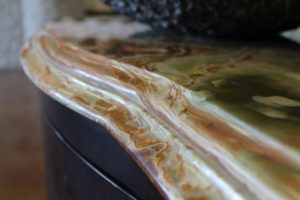 Two of the above glued together to give a thicker and more decorative look. In addition to being awfully heavy, it's pretty expensive as well. It requires more stone to be cut, and a lot of labor in laminating the pieces together. Best uses: Islands or table toppers where you want to make a stunning statement.
AND THE WINNER IS?
The most practical is Half Round. The one you can use in any application is the Eased. That's half the story though. You have to see it in person and decide what's best for you. Granite Busters would love to help you with that as we have all these examples on a variety of stones for you to see in our showroom.