Outdoor kitchens continue to be a popular remodel project. They add functionality to your backyard space and can be simply stunning.
Granite not only is a beautiful looking outdoor kitchen counter, it's also arguably the most functional and durable.
The dyes that give Quartz its color will fade in direct sunlight over time.
Marble will get eaten up by the acid from leaves and just general exposure.
Granite is resistant to acidic etching and strong enough to come out of a storm looking as beautiful as before.
Here are some other things you'll want to keep in mind when considering an outdoor kitchen:
Planning: If you don't have an existing outdoor kitchen right now, you need to set out your footprint on a nice and level area. Plan for all your devices and gadgets. Granite can be made to wrap around grills, Green Egg's, and other outdoor grilling accessories to make it more functional and beautiful. A store specializing in outdoor kitchens and fireplaces can help with the design of the space and structure.
Stone selection: You'll want to have a good idea of the other colors you're incorporating, so that everything coordinates well. Some people pick out these first. Others pick out the granite first then let that decide. Two other key things to keep in mind when picking out granite for an outdoor space are heat and stone durability.

Heat: Dark stones look striking and elegant, but they also do a great job absorbing heat. If you don't have a decent amount of shade, don't do black outdoor countertops. They will be extremely hot in the summer. Granites with a sueded finish (stones that are intentionally textured) mute sunlight, so these make great choices for areas with lots of sunlight. They also offer a unique and rugged look.

There are a few colors of granite (Colonial White, Dreamy White, Glacier White, Uba Tuba, Verde Butterfly, and Verde Peacock) that will change dramatically over time with outside exposure.

Preparation: Before the counters are laser measured and installed, you want to make sure the structure is ready to go. Step 1: Everything needs to be assembled, installed, and in the place where it's going to be. Step 2: All appliances need to be onsite. Step 3: Ensure the structure is pitched. With indoor kitchens, the counters and cabinets are ideally flat. In an outdoor space, you don't want water to pool up, so having this pitch is ideal.
Protection: A custom cover (an auto or marine upholstery shops can help) is a great way to make maintenance easier as well as protect the actual structure of the outdoor kitchen. You still want to seal granite that's going outside. If applying your own sealer, you'll want to do it more regularly than a kitchen. If your fabricator's applying a permanent sealer, it might not be quite so permanent due to the constant exposure.
Launch Party: Wait until it's done to plan the party, especially if you're reading this from, like us, the Midwest! Granite cannot be installed on a wet surface nor can it be measured for when it's wet outside (laser measuring devices are neither cheap nor waterproof). It also needs to be at least 50 degrees outside in order for the glue to cure. So, like most outdoor renovations, Mother Nature ultimately decides on the timeline.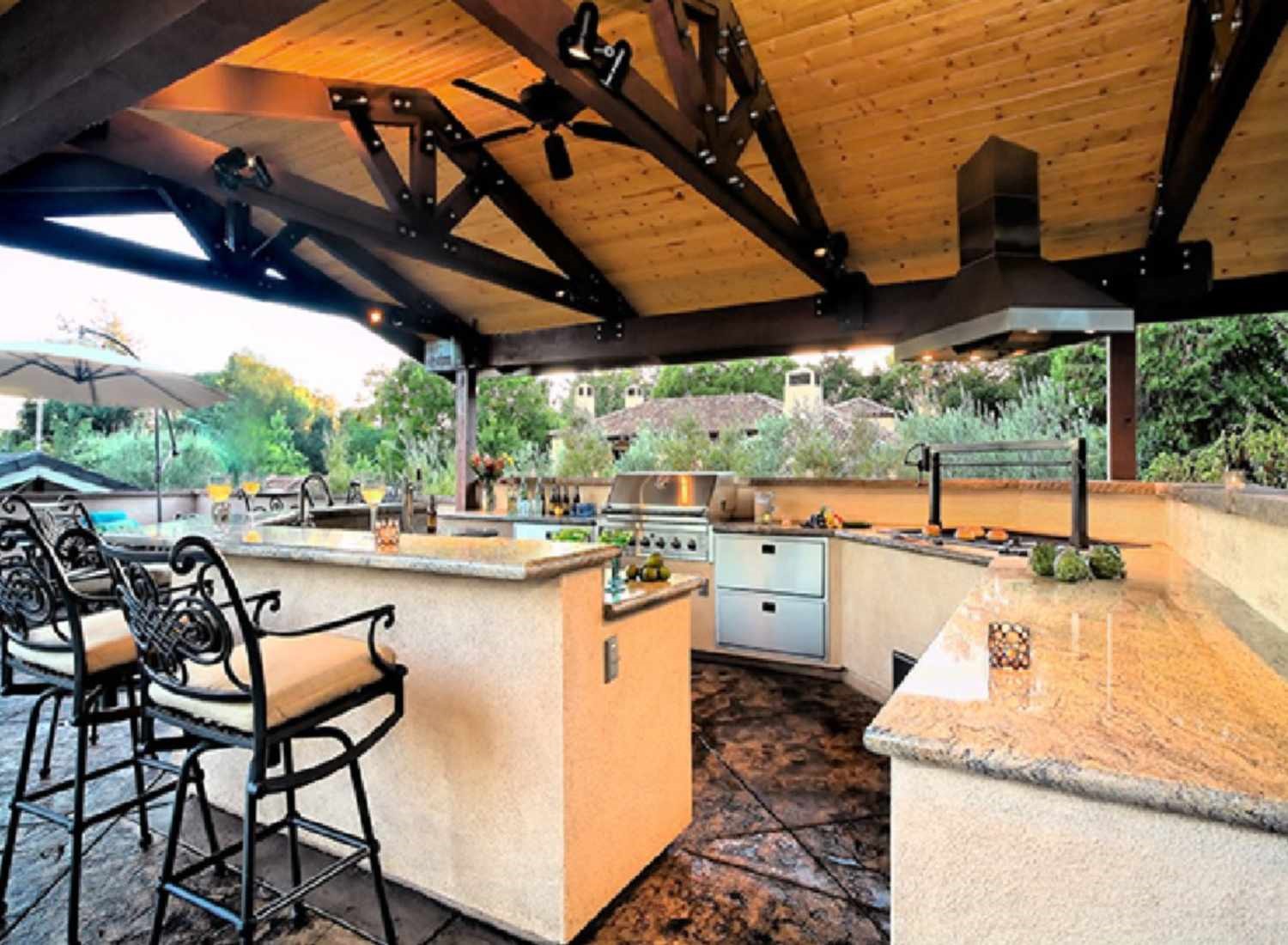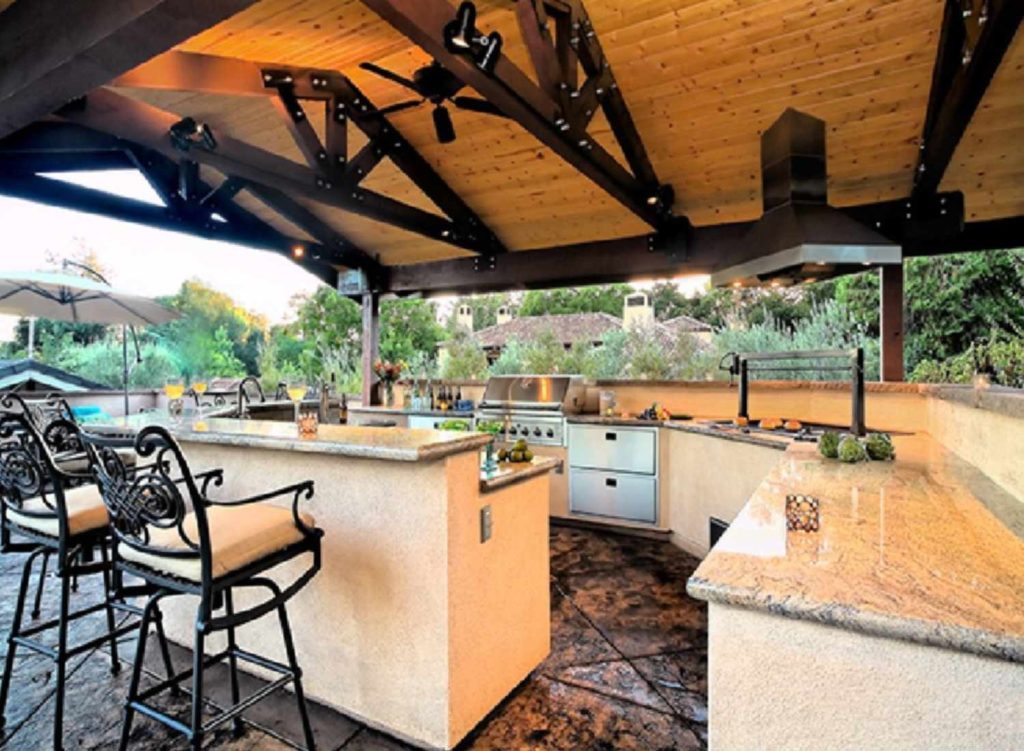 If you have any questions about doing an outdoor kitchen, Granite Busters would love to help!